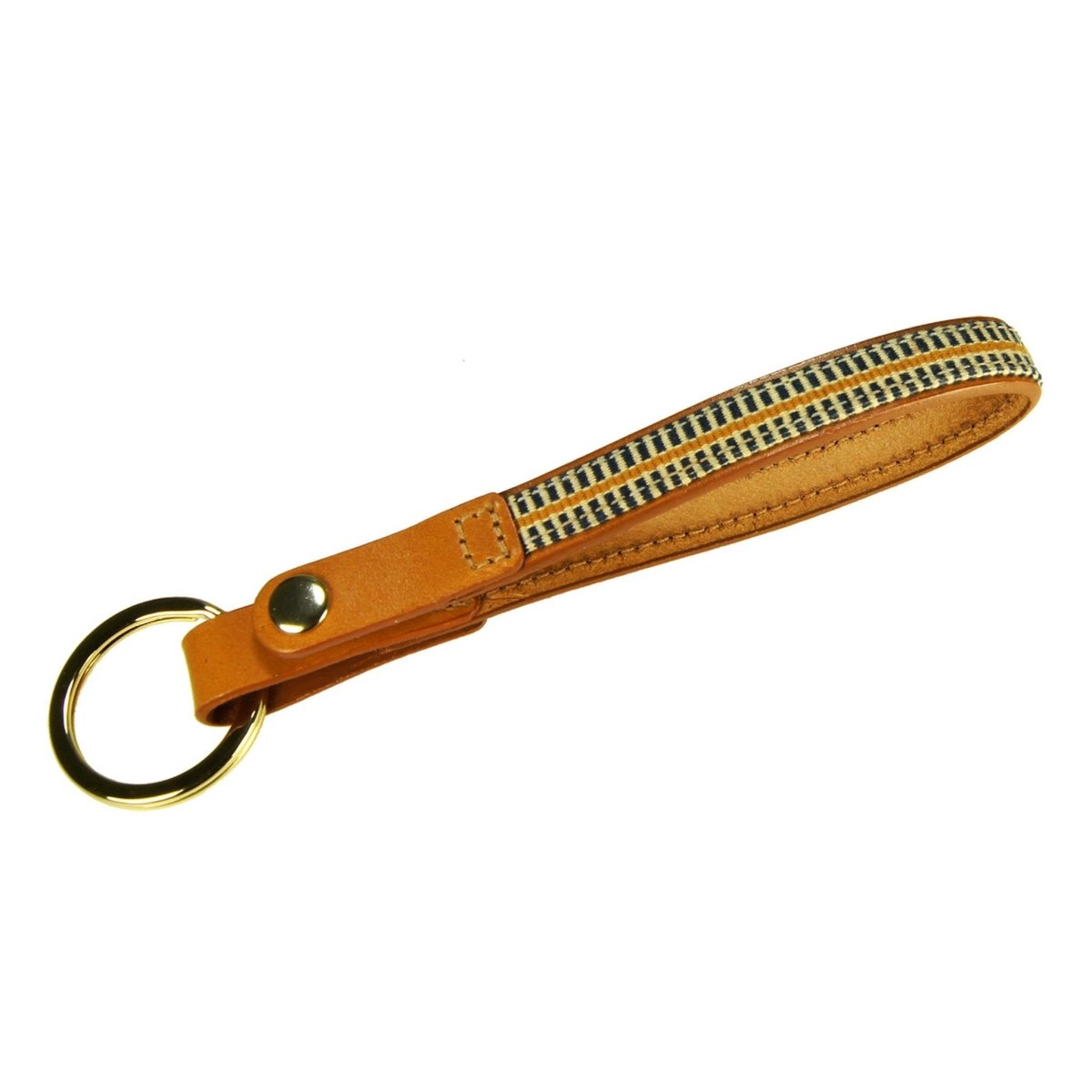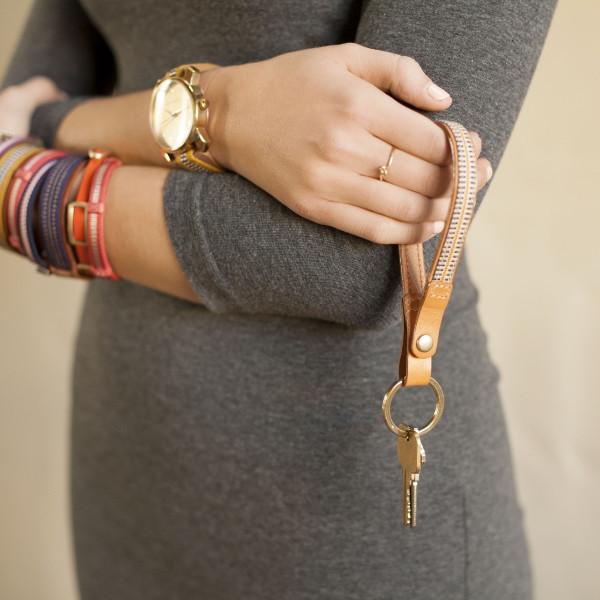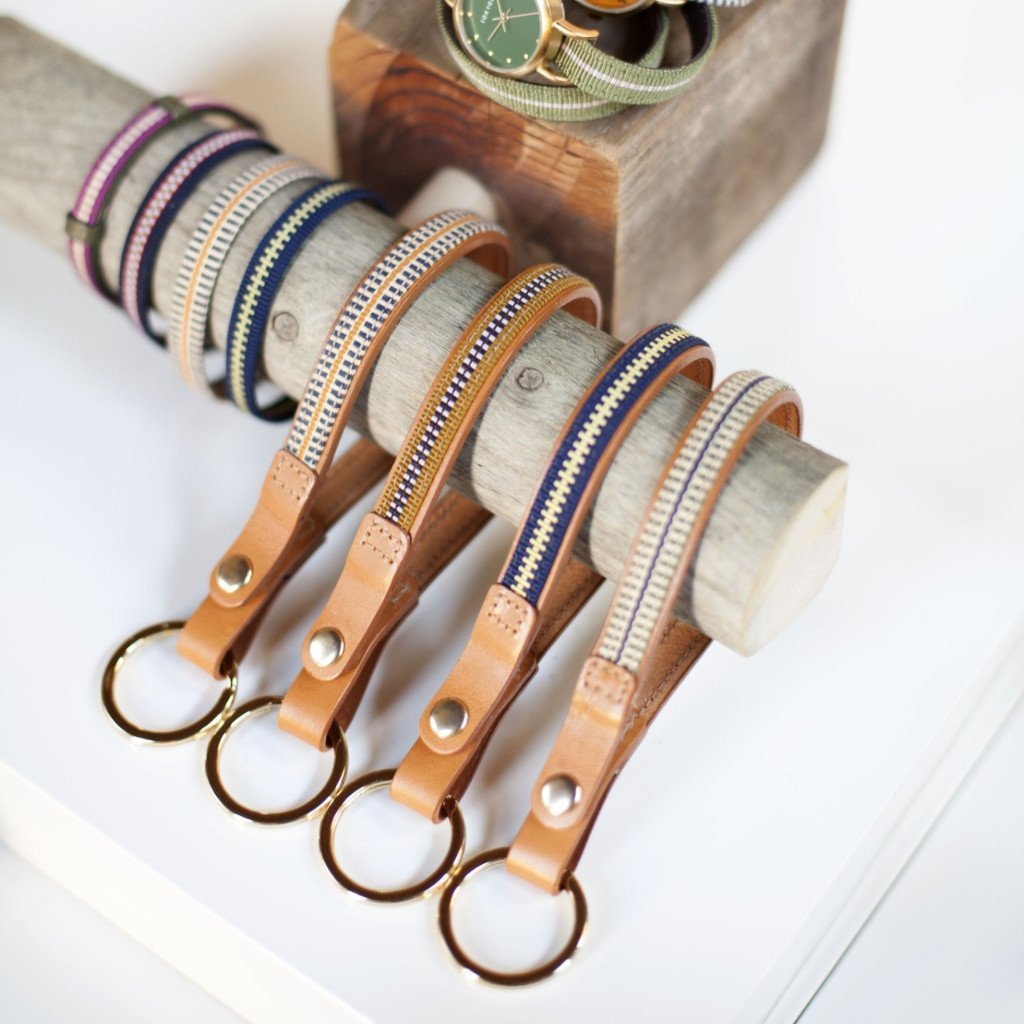 Translation missing: en.products.product.price.regular_price
$25.00
Translation missing: en.products.product.price.sale_price
$25.00
Translation missing: en.products.product.price.regular_price
$30.00
5 YEAR MANUFACTURING WARRANTY
FREE U.S. SHIPPING
FREE U.S. EXCHANGES & RETURNS ON ORDERS OF $75
GUARANTEED SAFE & SECURE CHECKOUT
Product Description
Product Reviews
Our leather key ring wristlet uses Obi silk cord, woven in Japan, for its graphic elegance. The cord is securely stitched onto vegetable tanned leather and is hand fabricated in San Francisco. The design of the loop fits easily around the wrist or attached to a bag to keep keys accessible but allows hands to be free. Features a secure snap closure and key ring in a gold finished hardware. A perfect combination of fashion and function. Made in USA, woven in Japan.
What is Sanada Obi?
A tightly hand woven Japanese silk cord with a 400 year old history. The sturdy Obi material was originally used in the 1600's for traditional kimono dress details and as a sturdy material in samurai warrior armor. Created on specialty looms outside of Kyoto, a full length of Obi can take up to one month to complete. All original colors and patterns are maintained to preserve its unique level of craftsmanship and durability. Features a secure snap closure.
Perfect for errands
This wristlet is perfect for taking keys along on a dog walk or anywhere you don't want to lug a bag. I love, too, how you can unsnap it to attach It to a bag when you are carrying one.
Keychain
This key keeper is not only nicely crafted it also allows me to snap my keys onto my handbag, or beltloop, affording me the ease of finding them when I need them. Digging through my handbag for my keys is a thing of the past.