Blog
New Fall Limited Editions Have Arrived...
by Amber Isaacs on Oct 19, 2016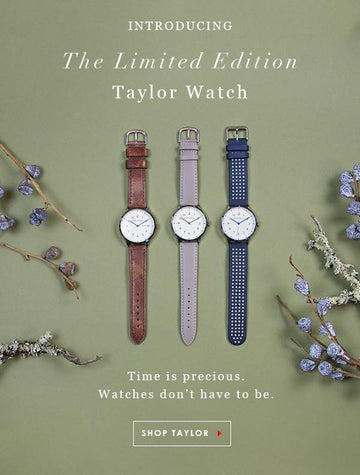 The first of many to come, the Taylor Watch is the epitome of everyday styling and one that would fit in his or her closet with ease. It's the start of our limited edition series we will be releasing over the next 2 months in the run up to the holidays and they are only available in smaller quantities (50 pieces each if you want to know) so keep an eye out for the wrist candy ahead. Have a time well spent out there.