Blog
A Stocking Stuffer For The Small Stuff.
by Amber Munden on Nov 13, 2015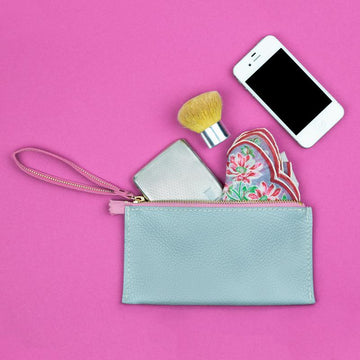 No matter how good you are with keeping your everyday bag organized, there is always that panicked moment when you find yourself searching the bowels of your tote for things like your phone, lipstick or keys. The Bryant Pursette was designed to keep all those smaller essentials in one place inside a bigger bag or for a stylish grab and go clutch. Made here in San Francisco using soft colored leathers and handwoven Japanese Obi cord wristlet, it's a perfect stocking stuffer for her.