Blog
Holiday Jet Setter
by Amber Isaacs on Dec 08, 2016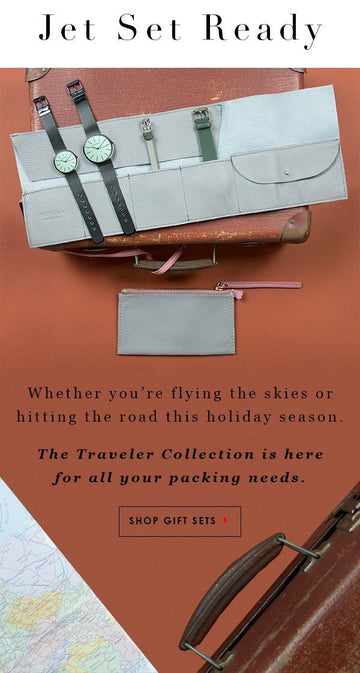 If you don't live in the same area as your family or close friends, you are no doubt planning on traveling to see them over the holidays. What kind of an accessory brand would TOKYObay be if we didn't provide a stylish and functional way of storing and packing those watches and coveted jewels? 
The Traveler Collection, which includes our soft women's watch & jewelry roll (made here in San Francisco, CA) with matching pursette (also made here), is an easy and secure way of carrying your accessories and essentials. The set is priced at a 15% discount when bought together so gift it or use it for yourself. One for them, one for you.
Either way, have a Time Well Spent out there.
Love, 
TOKYObay