Blog
What's Better Than Candy Canes?
by Amber Isaacs on Nov 10, 2016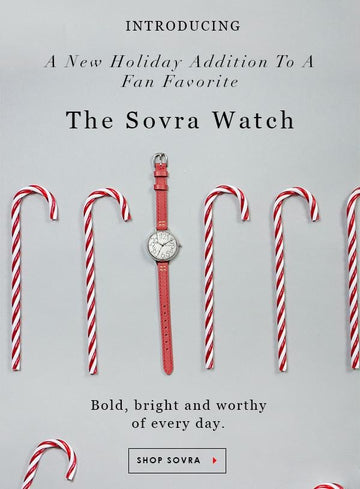 It's November already and we are getting into the Holiday spirit with a new color edition of the Sovra Watch for Winter. Keep an eye out for more new arrivals in the coming weeks and head over to the gift ideas collection to see how shopping in sets can save you up to 15% off regular retail price. Have a Time Well Spent out there.